Church Gate House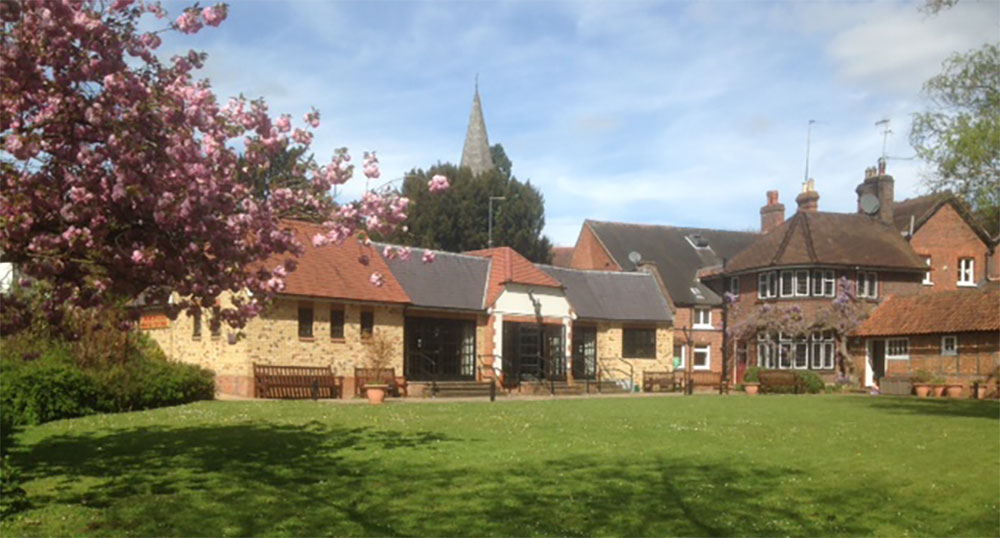 Are you looking for hall hire in Cobham?
The Church Gate House Centre consists of a welcome area, a lounge, the parish office, a hall. and a fully equipped kitchen. The beautiful hall, lounge and field are all available to hire for private events.
Behind the hall there is a large garden area, stretching down to the (fenced off) River Mole, which provides a safe play area for children.
Potential hirers should note that a strict non-smoking policy applies throughout the whole building, there is an automatic limiter on sound levels, and all lettings must terminate by 11pm. Our standard terms and conditions of hire can be viewed here.
Our Hiring Rates can be seen here St Andrews Cobham Hall Hiring Fees
For further information on the hire of Church Gate House Centre, please call the Parish Office on 01932 867883 or email
To check availability of any of our rooms or to provisionally book please

click here