Little Fishes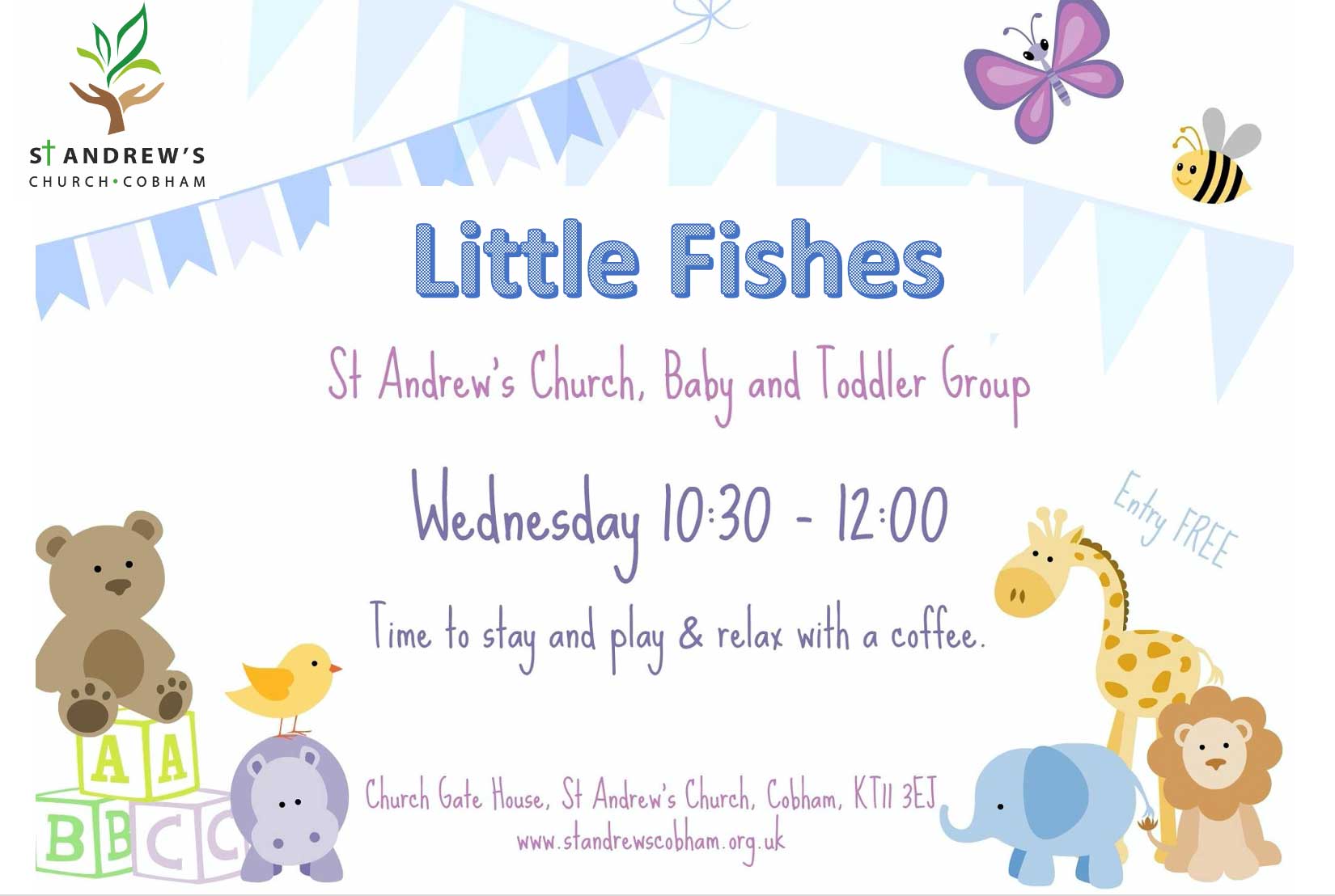 Little Fishes on Wednesday is our mid-week social time for parents and carers with their 0-3 year olds.
Matthew 19:14 NIV
Our inspiration for setting up 'Little Fishes' is Jesus' instruction in Matthew 19:14
"Let the little children come to me, and do not hinder them, for the kingdom of heaven belongs to such as these."
It is held on Wednesday mornings from 10:30-12 in the Church Gate House Centre.
A bright warm friendly welcoming environment full of exciting activities for little ones. We offer bible stories, toys,singing,music,games,crafts.It is a relaxed place where our youngest members of society can learn to play together, and discover God's love. Parents are welcome to stay if they would like, affording them a fun bonding time with little ones and time to chat with adults!
Sunday 10am to 11am and every Wednesday 10.30am – 12noon
Lead by enthusiastic friendly and caring adults, Little Fishes is an opportunity for parents', carers and pre-school children to enjoy a wide variety of fun filled activities exploring toys, songs and music, interactive Bible stories, crafts/painting, games and snacks in a relaxed and welcoming environment. Parents and carers are encouraged to enjoy fellowship through chatting, prayer requests, music, singing and refreshments too.
* All our leaders are DBS checked and comply with the St Andrews safeguarding policy