Baptism at St Andrew's
I
f you are reading this, you are probably thinking about having your child baptized (or 'christened' as it is more often known). Perhaps you are considering being baptized yourself. At St Andrew's, we take delight in baptizing both infants and adults. However, we also take baptism very seriously. In baptism we accept and trust that Jesus died on the cross for us, in order to restore our relationship with the God who made us and loves us. Baptism is not something to be taken lightly, a 'wash-and-go' affair, but the start of a lifelong commitment to following Christ, with all the joy and devotion that that entails.
In the baptism service, serious promises are made before God in church. With that in mind, before we come to arranging a baptism, we like to make sure that parents, godparents and adult candidates understand the real meaning of the service and the serious responsibilities that are undertaken in baptism.
As a first step in the process, we therefore ask to meet the parents or the adult candidate so that we can get to know them and to have an informal chat about baptism and why it is important to them. Then, if they wish to explore things further, we invite them to attend a baptism preparation evening, and if a date is then agreed, we also ask the family to attend at least two family services at St Andrew's.
Adult candidates will be asked to join us for a longer and more detailed course of preparation.
Another option – Service of Thanksgiving for the Gift of a Child
Some parents would like to acknowledge that their child is a gift from God and to invite God into their child's life, but do not feel that baptism is right for them at this stage. This is perfectly understandable and we encourage parents to follow their conscience in this matter.
In these circumstances, we offer a different form of service – a Service of Thanksgiving for the Gift of a Child. This is a very beautiful service in which God is thanked, the child is blessed, and prayers are said for child and family. It allows parents to come before God with their child without having to make promises they might not be ready to make.
If you would like to explore the rich gift of God in baptism or the simple beauty of a service of thanksgiving, may we kindly ask you to ring Revd Charleen Hollington, our baptism co-ordinator, on 01372 849699 to arrange a meeting.
May God bless you as you respond to His calling.
You may find it helpful to read through our baptism service and also our Information for Godparents booklet
There is more general information about baptism at www.baptism.org.uk/christening.htm
You may find it helpful to read through our baptism service
Confirmation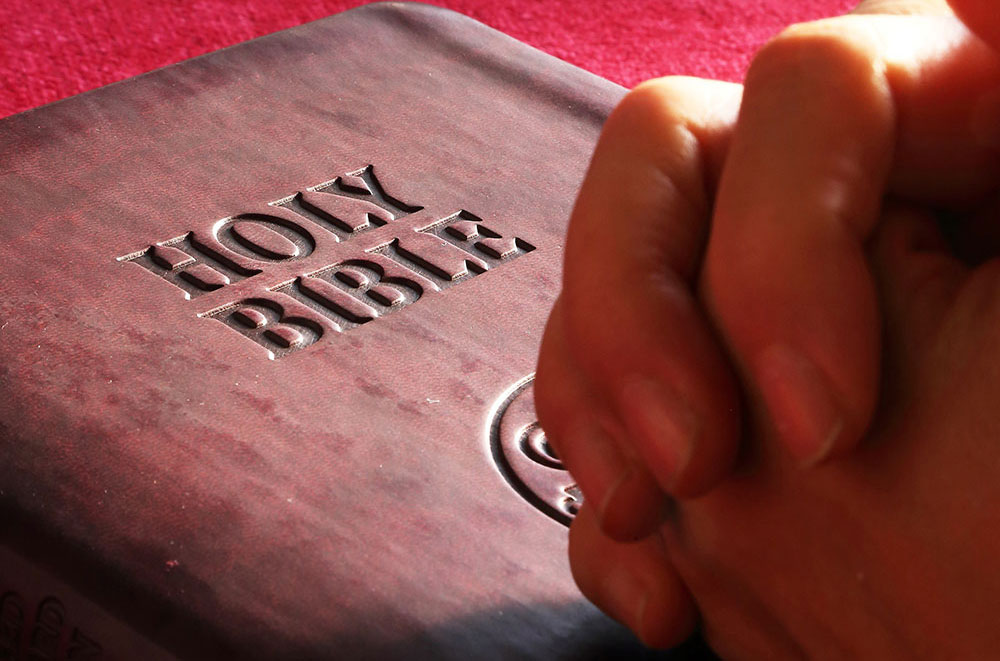 T
he roots of confirmation are found in the Church of the New Testament. In the Gospel of John 14, Christ speaks of the coming of the Holy Spirit on the Apostles (John 14:15–26).
Later, after his Resurrection, Jesus breathed upon them and they received the Holy Spirit (John 20:22), a process completed on the day of Pentecost (Acts 2:1–4).
That Pentecostal outpouring of the Spirit was the sign of the messianic age foretold by the prophets (cf. Ezek 36:25–27; Joel 3:1–2). Its arrival was proclaimed by Apostle Peter.
Filled with the Holy Spirit the apostles began to proclaim "the mighty works of God" (Acts 2:11; Cf. 2:17–18). After this point, the New Testament records the apostles bestowing the Holy Spirit upon others through the laying on of hands.
Weddings
M
any couples enjoy a wedding at St Andrew's. We can offer a choir and bell ringers as options.
Couples who have chosen to marry at St Andrew's are encouraged to attend a marriage preparation day.
To read some general Church of England information about where you are entitled to be married, and other information about a church wedding, click here
Divorced people may be further married at St Andrew's at the discretion of the Vicar.
Kim Constable is our Weddings Co-ordinator (kim@sac.church, 07736 104969) or you can contact the Parish Office.
There are plenty of very good venues in the Cobham area for receptions. We also have a hall, garden and field (for marquees) ourselves available for hire.
Read our "Arranging Your Wedding at St Andrew's" guide
Funerals
A
t funerals we give thanks for the life of a loved one, and we commit them into God's care.
Members of St Andrew's ministry team are pleased to lead a funeral service for anyone who lives in the parish. It doesn't matter if your loved one did not go to church. We believe in a loving God, and our church at St Andrew's extends that love to all.
We understand that some deaths can be traumatic, distressing or unexpected. The Church has special funerals for children, or after sudden or violent deaths, including suicide. Please talk to us about what is possible.
You can choose whether the service takes place in the church (followed, or preceded, by burial or cremation) or at a crematorium. We have a Garden of Memory for the burial of ashes.
Please ask your funeral director to contact our Parish Office to discuss arrangements.
Here is a public quote from someone who attended a funeral at St Andrew's.
"We attended a celebration of the life of an old friend. Impressive buildings with large grounds, unexpectedly large carpark.
Impressive audio visual set up which meant everyone in a large congregation could feel close to what was happening at the front. Diverse clergy all of whom took part in the service which was a good true reflection of the life of our friend.
Also, good facilities for the meal served afterwards which helped to ensure we all left the church with happy memories."
At St Andrew's we not only have experienced ministers to help you but a dedicated team of pastoral assistants. They are trained to support individuals and families through times of bereavement.